Om Nom Nom- Links from the Blogads Network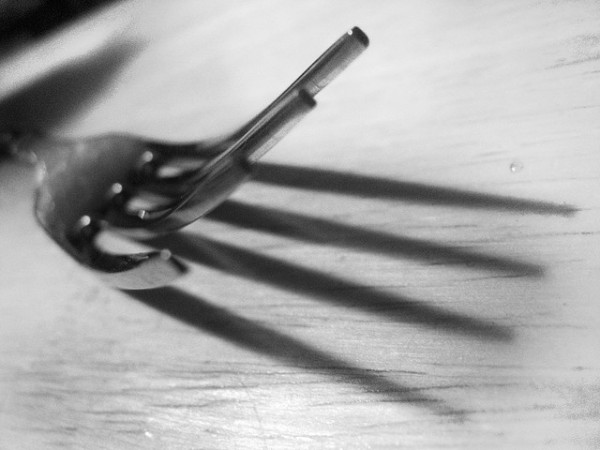 I've gotten in the habit of bringing my lunch to work and then promptly eating it by 10:30 a.m. In light of this, here are some food-related posts from around the Blogads network to help torture fellow self-saboteurs:
Immaculate Infatuation's busboy guest reviewers give their take on Rosemary's:
In the second installment of the Busboy Review series, this video documents the restaurant review of Rosemary's in the West Village from two lovable busboys, David and Charlie. Some favorite quotes from this review include:

"Yo, dude- you just got us purple drank…"- Charlie on how David embarrassingly ordered red wine when everyone else was clearly drinking white
"It's basically a thunder dome, you know, of, like, fresh people trying to eat stuff."- Charlie on Rosemary's layout
Extra Fancy also gets some love from the busboy guest reviewers on Immaculate Infatuation:
So after the watching the review for Rosemary's (above), I had to go back and watch the first installment in the Busboy Review series (two makes it a "series," right?). David and Charlie review Extra Fancy in Willaimsburg, where they both work/have worked. Favorite quotes:
"He puts the food down like you want to have sex with him. You know? It's, like, amazing. You like the meal before you get the meal."- David on Charlie's food running technique
"If you're under 25, go for the shrimp roll. Like, you don't have to be ashamed to go for the shrimp roll. It's OK, you know? Over 25, like, pump it up a bit: go clam bake, go steak, ya know? Mix it up. Under 25, shrimp roll."- David's menu recommendations
The Purple Foodie has found a new-found love for avocados and gives the recipe for Avocado Toast:
WANT. I like any recipe that only requires assembly. Also, I consider the avocado the butter of the fruit world. And before you look it up–yes, I double-checked that avocados are in the fruit food group.
A Foodie Stays Fit provides the recipe for  Sweet Potato Waffles:
Anything with sweet potatoes is alright in my book, and I'm pretty sure they're considered a super food because of their vitamins, so…let's do this.
Cutest Food always gives adorable lunch ideas, like this Three Little Cats Bento:
Well, this puts my PB&J to shame, but I feel like replicating this would really cut into my morning snooze schedule. One day, though. One day.
photo by flickr user billaday
Facebook comments