by Paige Wilcox
Thursday, October 31st, 2013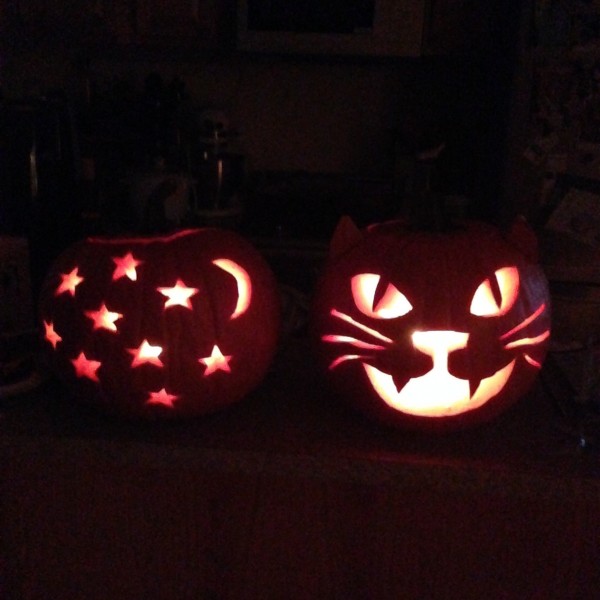 A lot has been learned this week:
Lesson 1: You shouldn't put soap in your dishwasher when you run out of dishwasher detergent unless you'd like a bubble bath in your kitchen.
Lesson 2: The humidity from a kitchen bubble bath will turn your carved pumpkins into pumpkin soup. Science.
The pumpkins pictured above may have only lasted three days before completely decomposing, but not all is lost as the following Halloween posts from around the Blogads network are sure to ring in the holiday spirit:
Tom and Lorenzo showcase Lady Gaga's outfit in London:
Every day is Halloween in the life of Gaga.
WSWCM compares Halloween in college vs. Halloween now:
November 1st should be a national holiday to have off from work/school by now, right?

IMBOYCRAZY issues part 119 of "The Blind Leading the Blind:"
Shout out to Miley for being a top costume choice contender this Halloween. BTW, her real name is Destiny. I'm not sure that's relevant, but I thought you should know.

Cute Overload celebrates Halloween with animals in costume:
Sir Lucifer Fluffypants wins my vote for best name/face/life.

Betches Love This provides a guide for determining the whether or not your costume choice is racist:
I guess I have to rethink my Quailman costume…

Photo credit: Katie Brauer