Veteran's Day Highlights – Barometer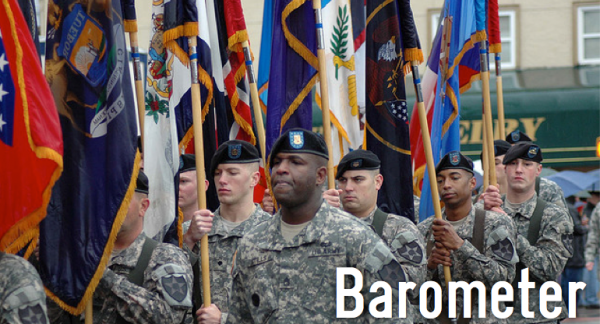 Welcome to the thirteenth post in our Barometer series, reflecting on Veteran's Day with the military blogosphere.
Blackfive – Unit Mottos
In the comments section, servicemen share their favorite mottoes, from "Character makes the man" to "Keep up the fire!"

Welcome Home Blog – U.S. Soldier Video-Chats with Kids, Then Shows Up in Person to Surprise Them
Beware, this military homecoming video will tug at your heartstrings.

Castle Argghhh! – Veteran's Day 2012
This staple milblog honors living veterans with a collection of cartoons and anecdotes.
Photo from: Green River Community College

Facebook comments