Finals Week! – Links from the Blogads Network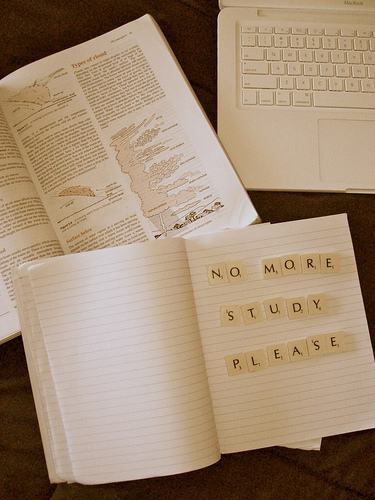 Word on the street is that it's final exam week for many students. We're always happy to provide a study break, so in solidarity, here are some test-related posts from around the Blogads network:
WSWCM accurately illustrates many students' sentiments towards their teachers:

A+ for being spot on.
DogShaming shames Ranger for scaring wimpy kid:

The kid gets an F for out-shaming the dog.
Tom and Lorenzo judge Katie Holmes' Tom Ford number:

C for good color but unflattering shape.
The Pintester recreates the book Christmas tree:

The recreation isn't too bad at all: B!
Regretsy highlights this felt nativity scene:

E for effort? Nah, still an F.
photo by flickr user blah.adam
Tags: Homepage
Facebook comments