Happy (Almost) Halloween! – Links from the Blogads Network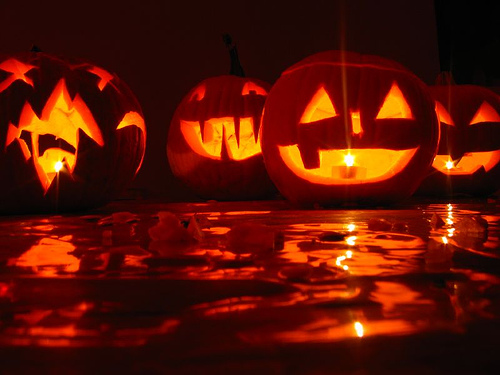 This may be jumping the gun just a bit, but assuming that you'll be celebrating Halloween this weekend rather than next Wednesday in order to avoid a brutal Thursday at work/school, gear up with these festive Halloween-themed posts from around the Blogads Network:
Betches Love This recap Pretty Little Liars' annual Halloween special episode:
Yes, it is perfectly acceptable to be a full-grown adult and be completely invested in a high school show. No shame.
Gala Darling highlights some of last year's best dog costumes at the Tompkins Square Park parade in the East Village:
Special shout-out to the hammerhead shark and the stegosaurus for teaching my heart what love is.
Oh, look! I also found Gala Darling's 2010 coverage of the Tompkins Square Park dog parade:

Honorable mentions to Tron, Antoine Dodson and Breakfast at Tiffany's.
Of course Regretsy has incredible Halloween costumes to share and inspire:

Aw, Bethany Hamilton…too soon.
Cutest Food shows off some tempting Halloween donuts:

WARNING: Do not go to this site when you're hungry. It's cruel.
The Pintester tries her hand at baking witch finger cookies:

Nailed it.
photo by flickr user hanna_horwarth
Tags: Homepage
Facebook comments